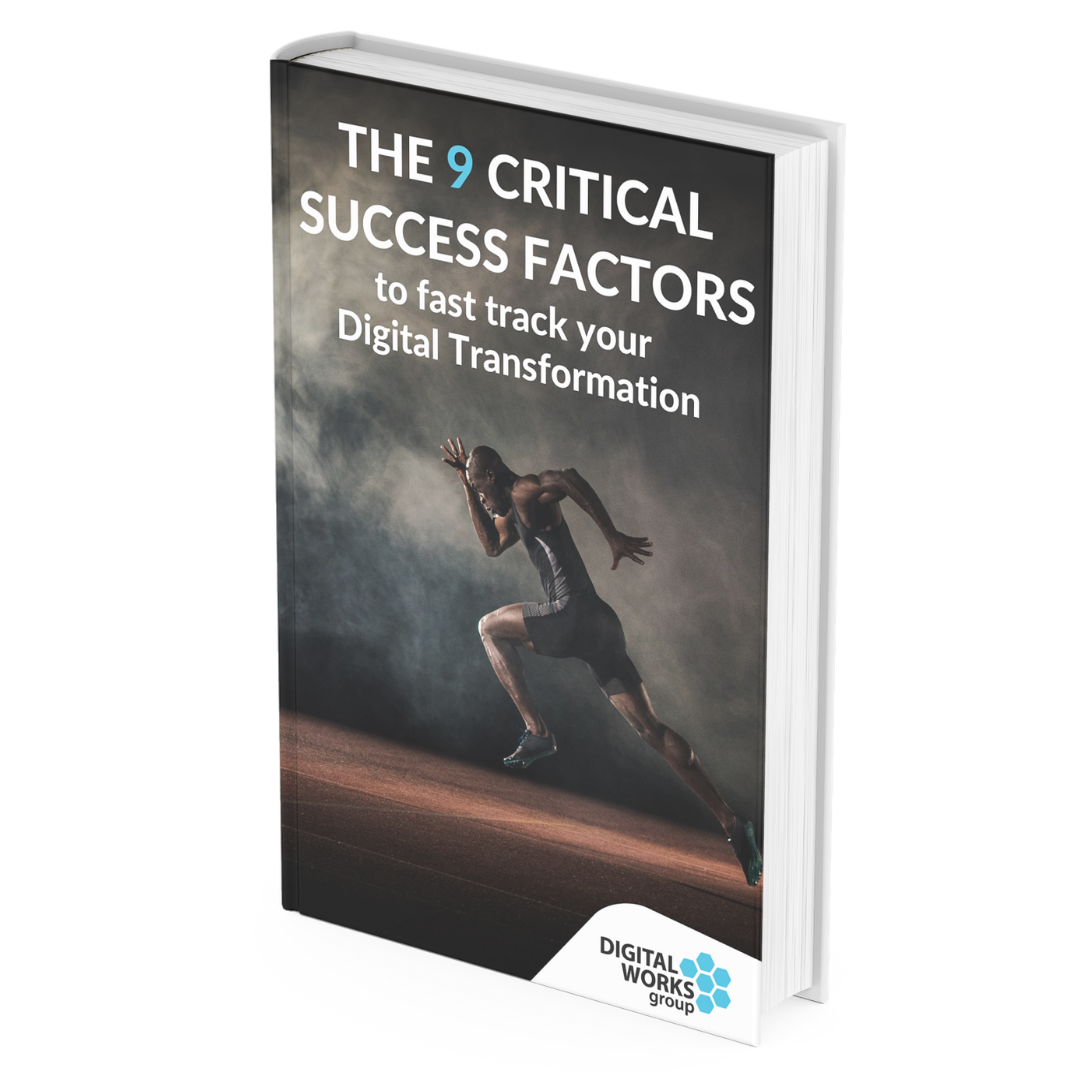 eBook
The 9 Critical Success Factors to fast track your Digital Transformation
What's Inside?
Are you finding it hard to adapt, fend off disruption and remain
competitive in the eyes of your customers and your employees?
Today's digital environment - characterised by pace, complexity, change, and disruption – is presenting both huge growth opportunities and challenges to every business.
Most organisations today understand the need for change in response to significant digital-led disruption. However, organisations are finding it hard to develop a consensus and clear path for what needs to change, this often causes digital transformation efforts to fail.
Don't worry, we're here to help.
In this ebook we have identified the nine critical success factors that you must get right in order to help you fast track your digital transformation.
Identifying your starting point in the change process
Knowing who owns 'Digital' in your organisation
Understanding the nine critical success factors
Getting the strategic and execution plans right
The benefits of having cross functional teams working together
Digital transformation is far more than a technology upgrade. Download the guide and get our tried and tested advice and blueprint for success!