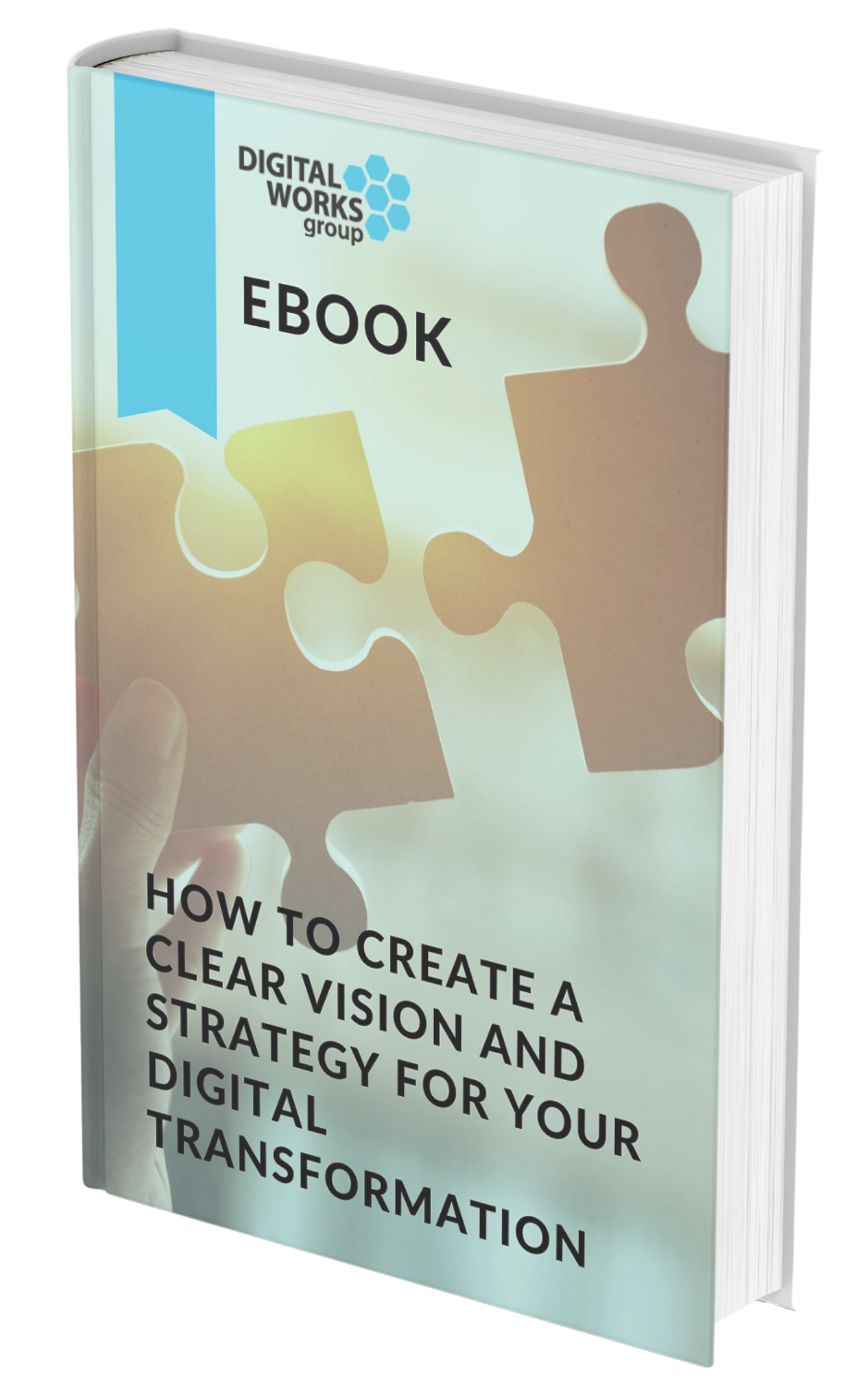 eBook
How to Create a Clear Vision and Strategy for Your Digital Transformation
What's Inside?
Creating a unified vision and strategy for digital transformation is a real challenge for businesses these days.
Your vision and strategy allow you to cement and communicate who you aspire to be, set your objectives and targets and provide you with a company-wide focus roadmap for how you are going to get there.

Ultimately this will propel you to start, reignite or take control of your transformation journey. Reaping all the benefits digital offers.
Don't worry, We're here to help.
We created this ebook to help you get started with structuring your digital vision and strategy. This will guide you on why, what and how to use digital to transform. We cover:
Why you must have a clear vision to drive digital transformation.

The vital considerations before building your digital strategy.
Our proven, 'tried-and-tested' 5-step framework.
'On-the-ground' insight we have learnt along the way, so you can avoid the pain and pitfalls and speed up change.
Download the guide and get the strategic insights you need to build your vision and strategy.